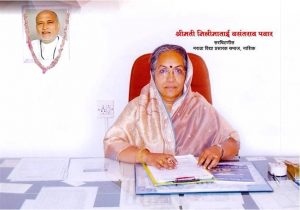 Honourable Sarchitnis MVP Samaj Nashik
The Maratha Vidya Prasarak Samaj is one of the most prestigious centers of learning in the State of Maharashtra. It has been over 106 years that it has stood the test of time to become a legend of unparalleled stature.
The motto of the Samaj is "Well being and the Happiness of the masses" which is fulfilled by the medical college and hospital.
The college is named after Dr. Vasantrao Pawar, former Sarchitnis of MVP who procured the official permission to start the medical college in 1989 and worked relentlessly to raise it to a multidisciplinary Postgraduate institute with a hi-tech super specialty hospital.
We prepare doctors who are self-reliant and competent to meet the challenges in every scenario.