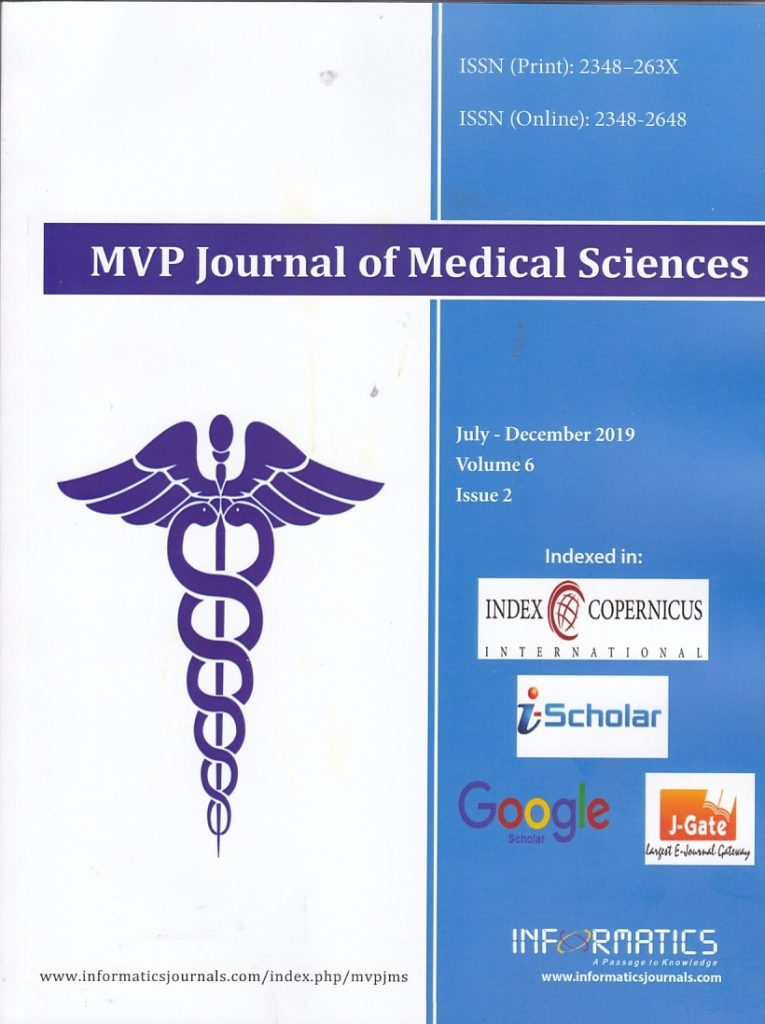 Dr. Vasantrao Pawar Medical College, Hospital and Research Centre, Nashik has been publishing a multidisciplinary medical journal, titled 'MVP Journal of Medical Sciences' since 2014; through Informatics Publishing Limited, Bangalore.
The journal is published bi-annually and is open access, double-blind, peer-reviewed journal.
The journal follows publication guidelines prescribed by the International Committee of Medical Journal Editors (ICMJE).
The editorial board of the journal comprises of esteemed national and international academicians and researchers.
It is currently indexed in Index Copernicus, J-Gate Plus, i-Scholar, Geneva Foundation for Medical Education and Research – (General medicine – South Asian journals), Google Scholar and is under review for indexing in DOAJ. We are aspiring for the inclusion of the journal in the UGC-CARE list. 
With 13 issues published till date, the MVP Journal of Medical Sciences has been serving as a source of innovative information and a platform for research publications of faculty and students alike.
It strives to meet the needs for continuing medical education amongst national and international communities. The Journal intends to publish articles of scientific excellence. MVP Journal of Medical Sciences gives utmost importance right from basic sciences (pre-clinical subjects), pathological diseases to specialized diagnostic and therapeutic medical and surgical fields.
Encouraging the students in the field of research and innovation the MVP Journal strives to inculcate a sense of innovations and inquisitiveness in the minds of students.