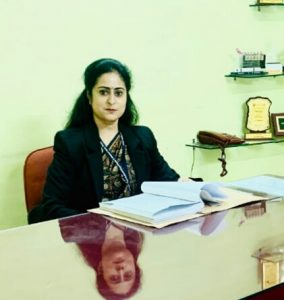 Dr. Preeti Bajaj (M.D. Pathology)
It is a privilege to be a part of the Department of Pathology in the esteemed institute of Dr. Vasantrao Pawar Medical College, Hospital and Research Centre. We take great pride in our reputation for the quality of our UG and PG programs. We aim to not only prepare competent doctors (UG) & Pathologists (PG) but also promote their inquisitiveness and curiosities to prepare them for higher education.
The department of Pathology undertakes the teaching, training and developing practical acumen of II year MBBS students, while also providing a PG course for M.D. in Pathology.
The department is enriched with passionate, dedicated, student-friendly and committed faculty members who are at the forefront for helping students and are imperative in imparting an in-depth knowledge of the subject to the students. The outstanding credentials of the teachers are matched by their passion for the profession and teaching.
Our postgraduate students are trained with constant supervision and guidance and are nurtured into not only competent Pathologists but also individuals who are driven for academic excellence and are socially and morally engaged.
The department is equipped with Histopathology, Cytopathology, IHC labs, Frozen section, a well-equipped CCL and an FDA accredited Blood Bank. We also have a museum for mounted specimens and a departmental library enriched with reference books, journals and e-books to enable students for a better understanding of the subject.
The department of Pathology is always concerned and obliged towards its role in the community and hence, regularly conducts blood donation drives. In collaboration with other departments, we also conduct regular blood checkups and pap smear campaigns for the society.