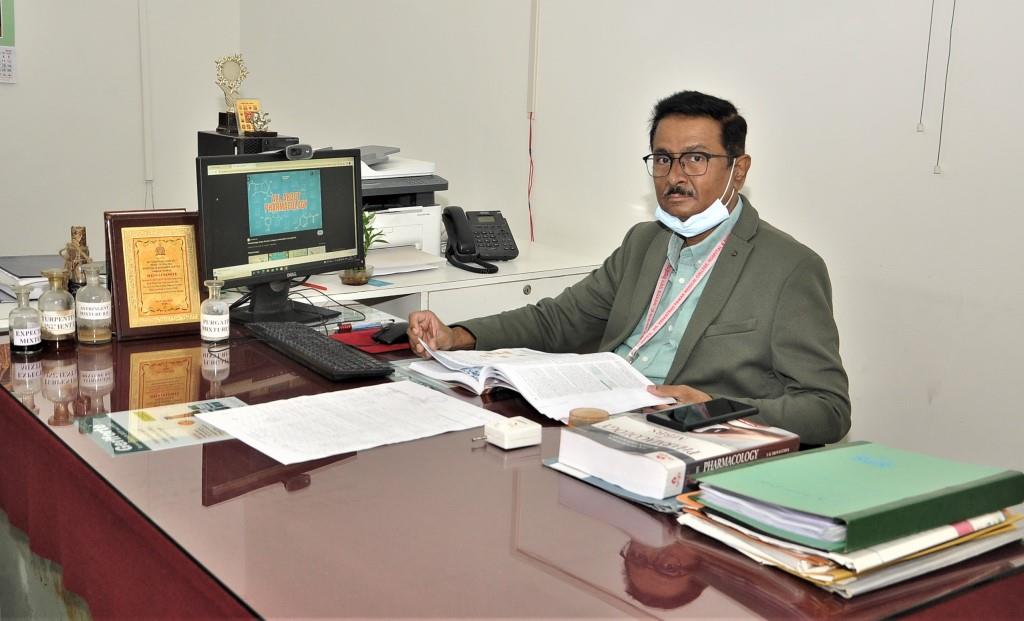 Dr. Jeetendra Singh, MBBS, MD (Pharmacology)
Dr. Vasantrao Pawar Medical College, Nashik was established in the year 1990. The department of pharmacology initiated its teaching activities after the establishment of the college. The department provides services to undergraduates of MBBS, BPTh and B.Sc. Nursing.
In addition to services for undergraduates, the department of pharmacology also shoulders the responsibility of teaching and training postgraduate students of pharmacology.
The department is actively involved in need-based research in the applied pharmacology and therapeutics. Department of pharmacology also provides specific training models, the museum, animal lab, skill lab for learning purpose of UG as well as PG students. Department of Pharmacology also conducts integrated teaching sessions vertically with preclinical and clinical subjects and horizontally with other paraclinical subjects. Department of pharmacology conducts field visits to the Pharmaceutical industry for the purpose of better understanding, raising the enthusiasm of UG students towards learning pharmacology. The department also makes the facilities available for the animal experimentation to all UG, PG students and all faculties for research purposes. Posters of ADR monitoring and reporting are kept in the hospital to make the society aware of its importance.